About Neglaa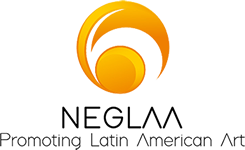 The New England Gallery of Latin American Art (NEGLAA) is a private art gallery dedicated exclusively to promote and represent the works of Latin American visual artists who stand out for their vision, creativity, and originality.
Our mission
To support and promote artistic excellence and social commitment of Latin American visual artists.
Acerca
The New England Gallery of Latin American Art (NEGLAA), es una galería de arte privada dedicada exclusivamente a promover y representar las obras de excelentes artistas visuales latinoamericanos que se destaquen por su visión, creatividad y originalidad.
Nuestra misión
Apoyar la excelencia artística y el compromiso social de artistas visuales Latinoamericanos.
Representación de Galería y Promoción del Artista
NEGLAA acepta los portafolios de artistas interesados en obtener representación de galería de forma permanente. Nuestro equipo revisa personalmente cada portafolio y aceptara sólo a aquellos artistas cuyo trabajo consideren que encaje en el mercado Norteamericano. Para poder ser considerado apto y obtener representación por parte de NEGLAA es necesario completar el proceso de inscripción en línea. Envía tu portafolio a revisión para obtener representación en la galería.
NEGLAA acepta obras de arte de artistas emergentes y consagrados en todos los medios: Arte digital, pintura, dibujo, grabado, escultura, fotografía, y collage.